What Is a Personal Injury Case?
Law firms are responsible for settling the legal actions that come with the actions of others. Different law firms have their specific specialization, some of which might focus on liability claims for medical malpractice claims for professionals or real estate and property management for individuals, small businesses, and corporations.
In this case, a personal injury lawyer is affiliated with a legal firm that focuses on various cases relating to damages to a person's body, emotions, and mental state. These injuries can be incurred intentionally, out of ignorance, or by negligent actions. While this type of case focuses on personal injuries, it does not extend to damages done to a property owner or asset.
Tort Law: Personal Injury Cases
In the legal field, these cases are regarded under tort law, which occurs when an individual is injured due to omissions. A personal injury lawyer handles these types of cases. In the rest of this post, we will look in-depth into different cases handled by a personal injury lawyer and the peculiarities of what kind of cases personal injury lawyers handle in each listed category.
What is a Personal Injury Lawyer?
Personal injury lawyers are legal professionals with the knowledge and expertise needed to be personal injury attorneys to provide legal assistance, free consultation, and support to those injured or victims of a wrongful death claim a personal injury accident.
These professionals are very familiar with Tort law and how it applies in the day-to-day activities that place a person in harm's way as a result of the actions of others. What a personal injury lawyer primarily does is to defend clients from insurers looking to defer payment to those injured in accidents and help them find financial compensation for the damages.
What Kind of Cases Do Personal Injury Lawyers Handle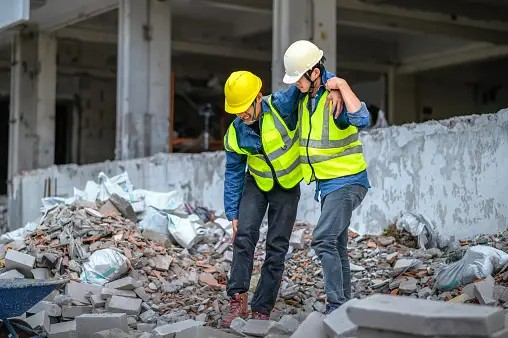 Personal injury law means the law focuses on the damage or bodily injury caused by one person to another based on several critical factors. Even with small-scale, everyday accidents with little to no harm, it is relatively difficult to determine who caused the accident accurately. Personal injury law is an action of civil nature seeking compensation for injuries or deaths resulting from any medical treatment, any other medical care, any medical expenses due, lost wages or earnings, or emotional distress. Depending upon the circumstances of the case and several other factors involved, charges may be included to punish the defendant.
Types of Cases Handled By a Personal Injury Lawyer
Truck Accident Injury Cases
A truck accident is usually treated as a complex and complicated matter with several variables involved. This is primarily because it is sometimes difficult to determine who is responsible for the crash, regardless of who is injured.
In some cases, the driver or the manufacturer of a motor vehicle accident is usually held accountable for personal injury damages suffered injuries, wrongful death in connection to the accident. However, what happens when out of negligence or ignorance, the other party is responsible for the crash suffer injuries?
Trucking Companies vs. Insurance companies vs. Personal Injury Lawyers
Most trucking companies usually have liability insurance coverage in case of truck accidents that can affect them as a company. Accidents like this are usually severe, with life-changing damages made to the affected parties, and the extent of such catastrophic damages has to be effectively accounted for both in the long and short run.
The fight against the injustice resulting from auto accident injuries cannot be done easily and efficiently, and here is where a serious workers' compensation injuries personal injury lawyer comes into the picture. Time after time, we have seen truck accident insurance plans with ome trucks insurance plans containing loophole penalties for avoiding liability. Dedicated worker's compensation injuries and personal injury lawyers specialize and are ready to negotiate with insurers to recover all losses you have suffered from motorcycle and truck accidents only.
Car Accidents
According to a study by the US Department of Transportation, a whooping 6.5 million car crashes are recorded annually, and we can only begin to imagine the serious injuries that come with that many collisions and crashes.
Injuries from car accidents usually cause a lot of damage; in some cases, serious injuries can lead to permanent disabilities or even death. Car accident injuries can often cause a lot of damage. If you are seriously hurt during any car accident, which is no fault of you, what your personal injury lawyer does is ensure you are entitled to compensation.
A personal injury lawyer will help determine details of your claim for personal injury premises liability for motor vehicle accidents and ensure the right protocols and proceedings are followed for your own workers' compensation claim.
Motorcycle Accidents
In some parts of the US, motorcycle and pedestrian accidents are hitting a new high like never before seen. Although the casualty range of pedestrian and motorcycle accidents is usually much less compared to truck accidents and car accidents, it can, however, be equally as fatal and cause some long-term or even permanent damage to those affected.
Unlike cars, motorcycle, and motor vehicle accident victims do not receive protection from vehicles. As a result, the injuries suffered from motorbike crashes can be devastating because of its open construction. Riders are sometimes thrown or suffer multiple life-threatening injuries from bicycle and motorcycle accident too.
A motorcycle rider, for example, involved in an accident without a helmet will suffer damage to the head, which can cause trauma, brain injuries, and even death. Most accidents of this kind occur when drivers of larger cars don't recognize motorcycles or fail to take safety steps in the traffic.
Since the structural build of this kind of automobile places the victim in direct contact with the effects of the crash, increasing the chances of fatal damage and injury. In such cases, it becomes even more critical to have an experienced personal injury attorney to protect you if something happens.
Dog Bites and Animal Attacks
One way personal injury occurs that most people usually do not see coming is because of animal attacks or dog bites. This can result from the negligence of the pet owner or whoever is in charge of keeping these animals at bay.
Pet, dog bites, and animal attacks are often caused by disfigured bodies or limbs or are life-threatening. Sometimes victims need reconstructive surgery if not plastic. In places like Texas, for example, the law acknowledges the effects dogs can have alongside physical injuries and pain, such as anxiety and PTSD.
Nursing Home Injuries
One might think the nursing home is where everyone is kept calm, collected, and safe. However, it will be much more surprising to discover that several mishaps that translate into common personal injury cases happen more frequently in nursing home abuse at homes than in the average home.
Most such cases happen due to the nursing home staff's negligent behavior, leading to harm and personal damage to one of their patients. Cases involving nursing home abuse in homes are usually peculiar and rarely ever straightforward.
A lot can come to light just as much as a lot can be swept right under the rug. This is why you need an expert personal injury lawyer on such cases to ensure that the right procedures and protocols are followed for the right reasons to get the right results.
Slip and Fall Accident Injury Cases
At some point, everyone has had a little slip-and-fall incident and considered it minor. However, it can graduate fast from a simple slip and fall to a disability case and even brain damage on your hands. It s most common in corporate organizations with staff and employees that file suits based on negligent working environments that caused harm to them. Businesses dealing with third-party transactions and interactions are also at a high risk of a slip and fall incidence. Slip – Fall accident falls under premises liability and could cause serious injury. And property owner – your property Owners are expected to secure your property against slips, fall accidents, and trips. In cases such as this, regardless of what side of the law you are on, ensure that you have an expert personal injury lawyer on your case.
Medical Malpractice Injury Cases?
Medical professionals are at high risk of a liability claim resulting in medical bills from malpractice personal injury cases. Suppose the actions of the medical practitioner put the patient in harm's way and cause personal injury, especially devasting ones like disability and death. In that case, premises liability, medical bills and personal injury lawsuits will come into play alongside several other technicalities that would not mean well for the medical practitioner both in the short and long run.
When medical care providers or doctors act recklessly and cause personal injury claims, this is c considered medical malpractice refers well. Getting a personal injury lawyer or attorney with a special interest in these types of cases will assist with selecting the best time for the suit.
The limitations on medical malpractice vary according to the time of the personal injury claim. An expert personal injury lawyer will help you through the prices and ensure you take the right steps to resolve such cases fairly.
Do Firms Handle These Types of Claims?
Firms specializing in liability claims and lawsuits usually have a wider coverage of different types of lawsuits that arise from various cases. However, they have an arm of an insurance company within the law firm that specializes in specific types of personal injury, such as personal injury cases.
These specialized departments have expert personal injury lawyers handle, and attorneys that thrive in these various types of personal injury cases and are entrusted with the duty of keeping the personal injury lawyers specialized in that arm of the firm fully functional and effective.
Personal Injury Lawyers and Wrongful Death Claims
In other situations, the attorney must step in for a wrongful death claim. If a person's life is lost due to negligent behavior by another party, the loved ones and family may seek compensation for the loss with a wrongful death lawsuit or claim.
The family may seek legal action to recover damages from victims whose family has died due to negligence. Sometimes, the legal team for a wrongful death claim is similar to a personal injury case. Generally, the same injury lawyers who handle a person dying nursing home injuries done in negligence must share direct contact and legal representation with his/her spouse or children. The personal injury lawyer or attorney defends that claim in front of the third party, insurance company, or the legal system.
Personal Injury Lawyers and Workplace Accidents
Work-related accidents might not be as straightforward and can sometimes include some complexities that require a personal injury lawyer's expertise to navigate. Work accidents like this fall under a personal injury claim if an employee is injured at the workplace as a result of negligence.
Unlike other types of personal injury claims that require proof of collision negligence, this type of case requires the injured to demonstrate a work-related injury. With a personal injury lawyer on the case, workers that suffer bodily injury or damage will get workers' compensation benefits from the workplace.
The extent of these benefits varies based on several different factors across states and countries. Understanding the specific law with your business and location is important when it comes to filing a personal injury lawsuit, and this is why you need the services of an expert personal injury lawyer on your case to ensure all goes as planned.
Damages Available for a Personal Injury Claim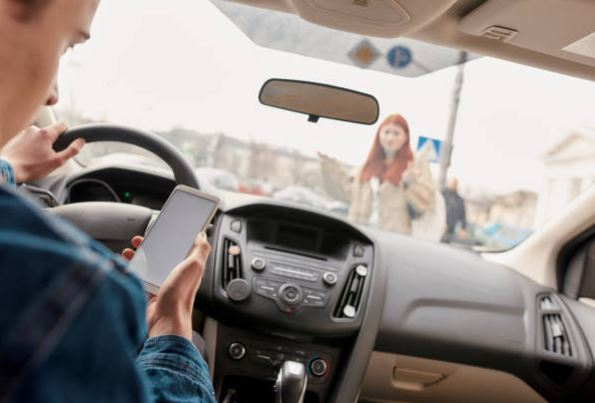 The person whose injuries were caused to you must be held accountable for the damage severe injuries done to you. Texas law also provides that pursuing a personal harm claim may require filing a civil lawsuit.
A person who was hurt or injured by someone else medical negligence can seek compensation for their injuries and losses in civil court. If you accept settlements, you cannot pursue other compensation claims. If you do not feel you have an adequate claim value, contact a qualified personal injury attorney or medical malpractice defense expert.
Defective Products Injury Cases
Defective items cause a high risk of injuries. Those who suffer injuries and liability accidents from medical devices that use an item for the intended purposes can file a lawsuit against the manufacturer. They can recover compensation and may also get monetary recovery from a qualified personal injury attorney. Click here for an appointment.
Construction Accident Injury Cases
Construction work is a hazardous occupation. Employers and management should give workers protective gear so that they can prevent serious injury and fall accidents from happening. Sadly accidents happen frequently, and accidents in their job can hurt people. Depending on the severity of the bicycle accident and the damage suffered or injuries a worker has incurred, he or she should seek compensation.
Physical Assault Injury Cases
A man can be seriously injured by being struck by someone. Sometimes a person known to the victim may be attacked, as in domestic violence. Generally, it's called assault and battery, with verbal threats or physical assaults.
Defendants in Personal Injury Lawsuits
Many people are defendants in a personal injury claim. Which side is responsible depends on what sort of workplace injuries or type of personal injury claim case it is. In a workplace injury claim case, the employee is liable. The accused could be an injured worker or anyone known as the victim. If convicted of an accident, the accused driver is another person.
What Are Catastrophic Injury Cases?
Catastrophe injury is an injury that can cause death or permanently change the life of someone. Traumatic brain injuries, Spine and spinal cord injuries, and injuries / Burns are a few examples of minor injuries. Various kinds of injuries may result: accidents or intentional violence. The plaintiffs may seek compensation for lost wages, medical expenses, and damages.
How Much is the Claim Worth?
Generally, the attorney might examine the victim's compensation before making a claim. Sometimes a lawyer will find that the victim cannot receive adequate or fair compensation in case of a claim or recover compensation that would otherwise be worth the claim. Having an insurer directly assist a victim in getting a fair settlement and settling a claim is possible.
Let Moron Legal Group be the One for You!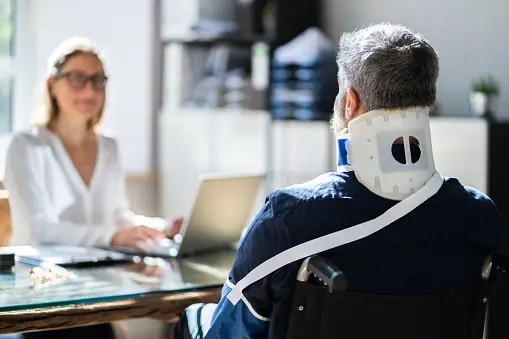 Moton Legal Group is a boutique law firm that offers a broad range of legal and consulting services in the areas of personal injury, business law, and contract law. Although headquartered in Georgia, Moton Legal Group assists clients throughout the Southeast, including Alabama, Georgia, South Carolina, and North Carolina. Whether you have been injured or are in need of our other legal services, Moton Legal Group is here to serve you.
With Moton Legal Group, your case is our priority! We are committed to excellence, and we fight tirelessly for the interests of our clients. Moton Legal Group is a boutique personal injury law firm with years of experience handling motor vehicle accidents, slips and falls, dog bites, trucking accidents, and more.
Let us put our experience to work for you! Call us today for your free consultation!
Let Moton Legal Group represent and advise you!